May We Introduce Ourselves...the WBU Team!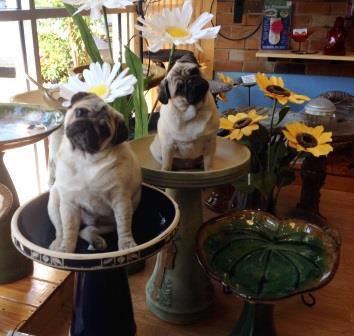 Pugs-in-Charge: Manny and Mia
_________________________________________________________________________________________________

Michael, Assistant Manager of Sales
Michael is semi-retired and formerly worked in the technology sector. He and his wife, Beth, are long time customers of our Tallahassee store. They are avid day hikers and prefer a challenging trail anywhere in the mountains. They added a screen room to the back of their home to enhance their birding experience, providing a superb view of the 6 to 8 bird feeders on their pole system. At WBU, Michael is quick to share some of his favorite birding photos, and has been working with us since August 2014.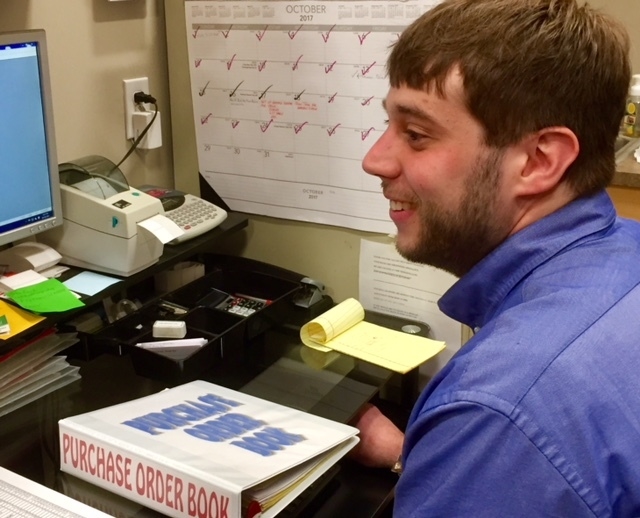 Nick, Assistant Manager of Store Operations
Nick is originally from the D.C. area. He moved to Tallahassee over two years ago and began work at Wild Birds Unlimited in October of 2015. In addition to a passion for the birds (the Baltimore Oriole his favorite), Nick enjoys all forms of Ancient History and playing/watching as much soccer as possible. At the store you will find Nick either on the sales floor or in the back room where he manages the inventory, seed and special orders.
Lizzy, Sales Associate
Lizzy was born in Tallahassee, but was raised and grew up in Jacksonville. Now, she's back to Tally to attend Florida State University. She is working towards her Bachelor's Degree in Psychology.
Early in her life, Lizzy developed an interest in birds from her mother who shared her vast knowledge of birds, plants, and insects. Lizzy's favorite hobby is going on hikes with her trusty camera. She photographs birds and other interesting facets of the natural world.

Lori, Sales Associate
Lori is happy to be in Tallahassee, and we are very fortunate to have her here working with us. Before moving to Tallahassee, she worked at the Wild Birds Unlimited store in Winter Springs for the last year and a half.
Lori has three adult children and a grandchild who just arrived! Her son works for the University of Florida, her younger daughter is a junior at Florida State and her elder daughter is employed by Leon County Schools. Last but not least, she has a two year old, very needy, Golden Retriever who she adores.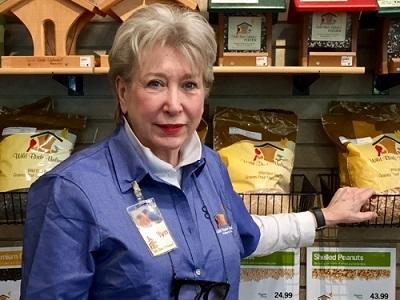 JoEllyn Rackleff, Sales Associate
JoEllyn is a long time Tallahassee resident. She is an artist and just recently had her work displayed at the LeMoyne Center for the Visual Arts; the Septembe 2018 Exhibit was "Power of Three".
JoEllyn is a mother of three, and a lover of nature and her community. We welcome JoEllyn as a Sales Associate.
Mary Huggins, Owner and COO
Mary is a true Floridian, born and raised in Jacksonville. She is a graduate of Florida State University and is amazed she has come full circle, back to Tallahassee. Mary worked retail, was a Maintenance Officer in the USAF, and retired from the US Postal Service. Mary took up birding, with gentle urging from Susan, and fell in love with it. Mary enjoys digiscoping wildlife and taking photos and videos.
Mary is the owner everyone gets to see. She oversees it all. Whether it's on the sales floor, planning an event, giving a talk, recording the Birding Minute for WFSU, running errands or paying the bills...she's in constant motion.
Susan Teisciero, Owner and CEO
Susan originally hails from Boston, but has had many life journeys since. She taught third grade in an international school in Tokyo, served as an officer in the USAF, worked in corporate America, and retired from the Department of Veterans Affairs. After retirement, Susan migrated to Florida and loves the Panhandle, where she has lived for twenty years. She took up birding and hasn't put down her binoculars and scope since! Her favorite birds are many, but here are a few: American Flamingo, Roseate Spoonbill, Blue-footed Booby and Harpy Eagle.
Since Susan was diagnosed with interstitial lung disease, she is much more low-profile, but doesn't let it stop her. She is visible in our marketing tools, composing emails, putting together the website and our FaceBook page is her ballywick. too. She deals with the financials, taxes and other tedium.
For both Susan and Mary, Wild Birds Unlimited, Tallahassee, is a dream come true. The last twelve years, they have seen their business flourish from a start-up to the point they could design, build and occupy their very own space on Thomasville Road. Susan and Mary, above all, treasure the many customers and friends who walk through the shop's doors, and feel grateful for their support.