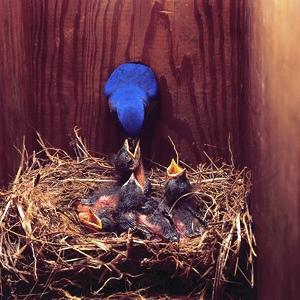 IT'S TIME TO GET NESTING BOXES READY...
We're Here to Help!
20% OFF All Nest Boxes
20% OFF Our New WBU Boxed Nesting Pole System*
*Offer valid at Wild Birds Unlimited, Tallahassee, from Now through February 28, 2018.

Believe it or not, some birds like bluebirds and chickadees
are now scoping out neighborhoods to raise a family.
They are looking for potential home sites (nest boxes) and
reliable food sources (bird feeders). Come visit us now,
during our sales, to help you lay out the proverbial welcome mat!