NEW, NEW, NEW GIFTS!!!
The festivity of the holiday season has begun! The store has new and unique gift arrivals every week, giving you lots of choices. Susan, Mary, Michael, Nick, Mark and Lizzy are ready to bring you a wonderful shopping experience and great customer service!
We hope you are as excited as we are, and make Wild Birds Unlimited your choice for gifts!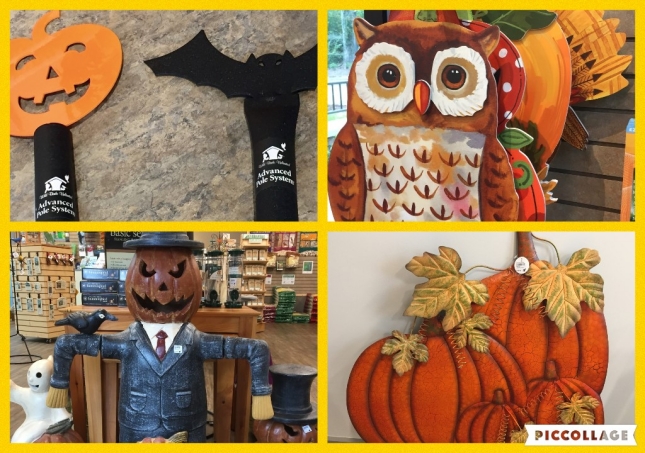 1) Pumpkin and Bat Toppers for the Advanced Pole System. 2) Door/door handle hanging decorations. 3) Great selection of Halloween pottery! 4) Lots of metal holiday yard art!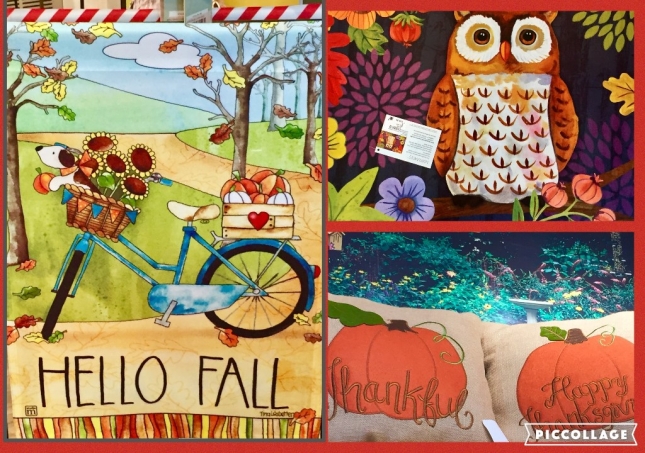 1) Holiday flags: Halloween, Autumn and Christmas. 2) Matching door mats and post box covers. 3) New holiday pillows.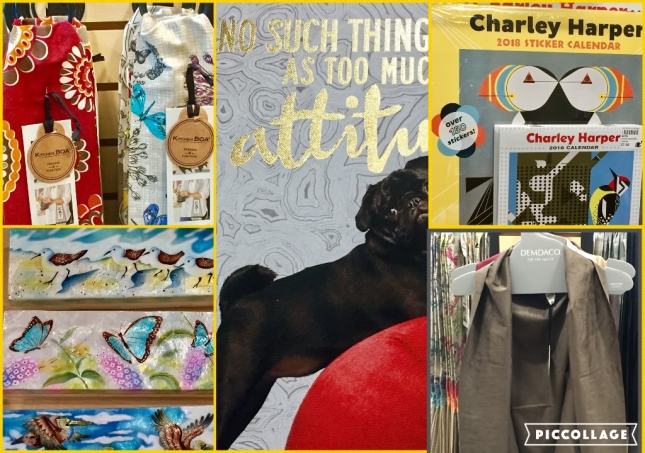 1) Kitchen Boas! Never get caught without a pot holder when you need it! 2) New wall art! 3) Charlie Harper 2018 Calendars; three styles to choose from. 4) Beautiful shell boxes; different sizes. 5) Stunning suede vests in several colors!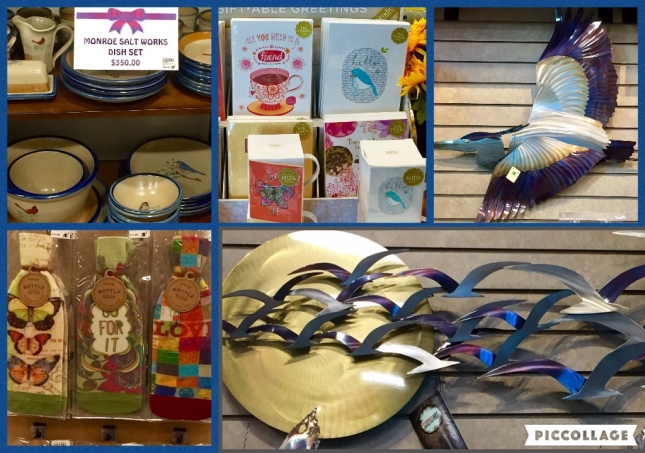 1) Salt works dish set; salt is used as the glaze! 2) Gifts with a greeting: mugs, trivets and tea towels! 3 & 5) Metal wall art...gorgeous! 4) Bottle necks...great packaging for that gift of wine!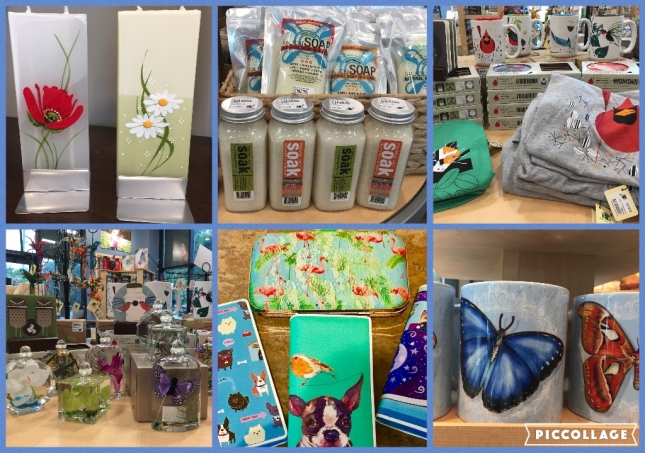 1) Candles that are very giftable; you have to come and see them...double wick, thin and own base holder. 2) New fun bath products! 3) Charlie Harper mugs, coasters and tees.
4) Beautiful nature candles you can't resist! 5) Wallets and purses...colorful, witty and cute! 6) Always can use another nature mug!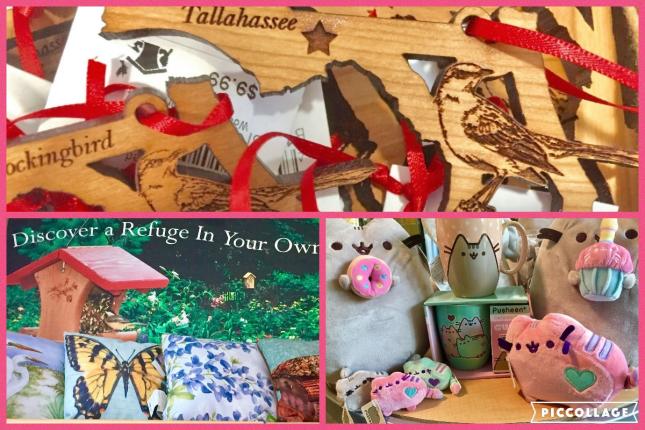 1) Wooden carved ornaments with our State Bird, Mockingbird, or Tallahassee printed on it! 2) New Nature Pillows. 3) Lovable Pusheen Mugs, Pencil Tops and Stuffed Toys!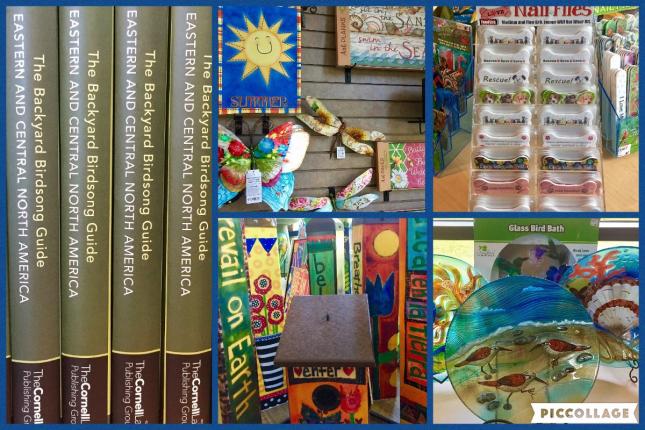 1) The New Backyard Birdsong Guide. 2) Fun Flags and Yard Art! 3) Dog bone-shaped nail files! 4) Colorful Peace Poles and Bird Houses. 5) New glass bird baths/dishes!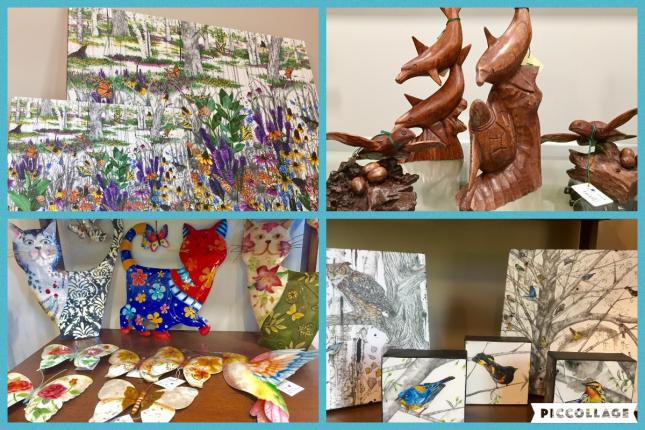 New Canvas, Metal and Wood Art!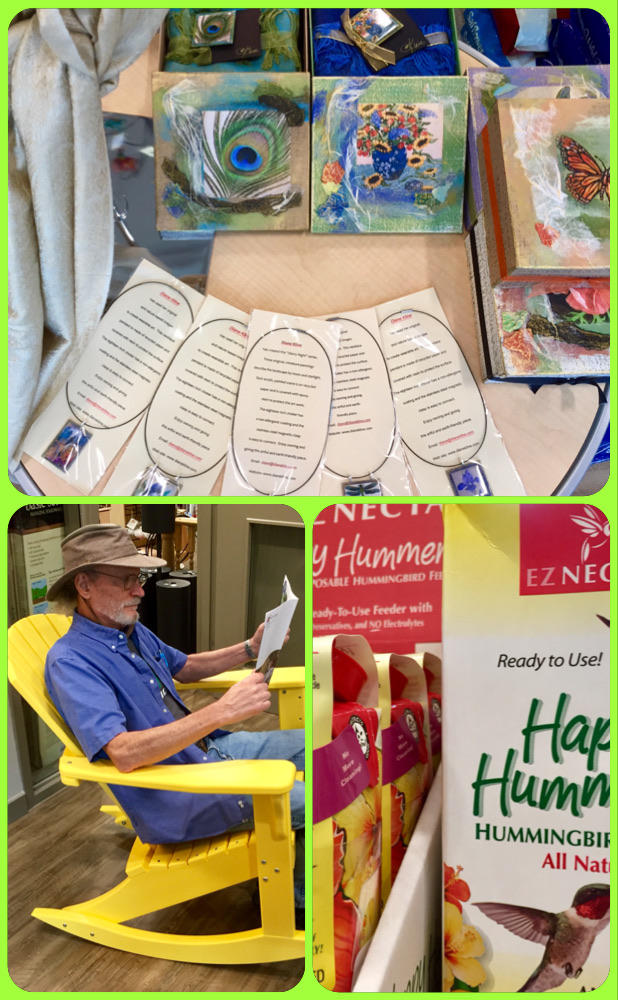 1) Beautiful scarfs with magnet pin; pendants also available. 2) Furniture for the sunroom, porch or outdoors; made with Weather-all poly lumber. We will special order. 3) Hummingbird nectar-no dyes, all natural. Mary and Susan use it in their feeders! Also, we now have pre-filled hummingbird feeders, making sure fresh nectar is always available!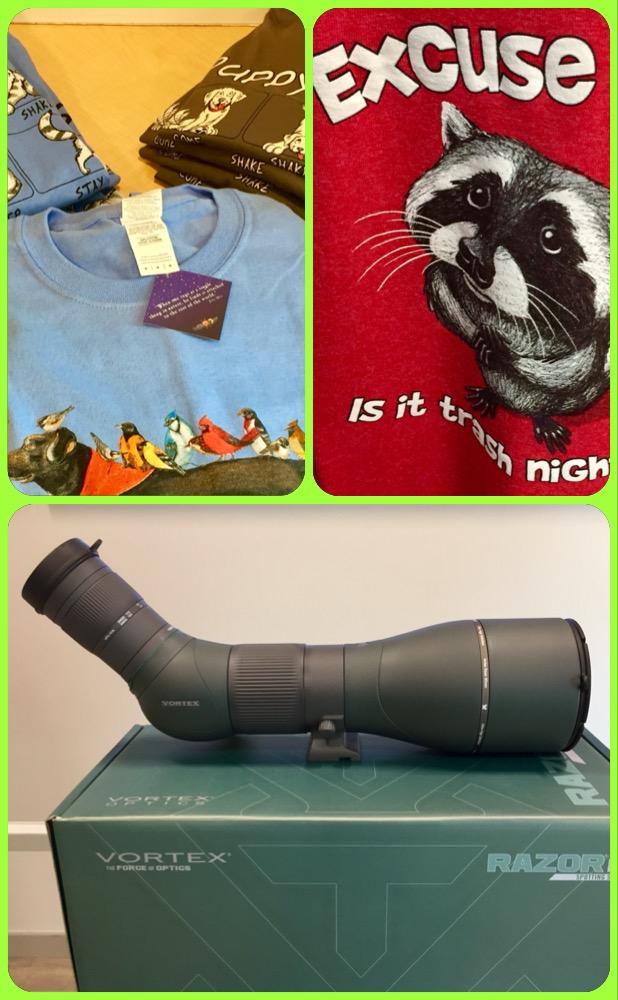 1) and 2) Latest Tee-Shirts: Cat Tricks, Puppy Tricks; ECLIPSE TEES!!! 3) Vortex Razor Scope HD 27-60X85...Come in for a test drive!