Quality Vortex Optics & Accessories

Our world is amazing, and we want you to see every glorious detail...don't be left out!
Backed by years of experience in providing superior performance and incredible precision for birders and naturalists, every Vortex product is developed to exceed expectations.That's why we sell Vortex...experienced birders depend on quality!
NEW! Vortex Viper HD 8X42 and HD 10X42
Viper® HD binoculars not only knock on the door of top-tier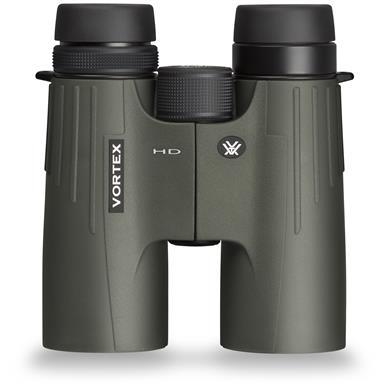 optical performance, they wedge a foot in. Wingman to our
Razor® line, the advanced optical system in this powerhouse
uses HD, XR fully multi-coated lenses for stunning image
quality and superior light transmission. No matter the type
of observation, Viper HD's are up to the task. Period.
We regularly carry:
Binoculars - Vortex Diamondback 8X42, Diamondback 10X42, Diamondback 8X32, Diamondback 10X32, Diamondback 8X28, Diamondback 10X28.
Diamondback® FULL/MID/COMPACT SIZE ROOF PRISM BINOCULARS
The Diamondback® delivers the best of everything in an
attractive package at a surprisingly affordable price. Phase
corrected, BaK-4 prisms and fully multi-coated optics deliver
bright views with distinctive detail and sharp resolution.
Customers approve of the comfortable eye-cup design and
the ergonomically balanced feel. With waterproofing and fogproofing,
you won't worry about rain, snow, heat, or cold.
Scopes - Razor HD 27-60X85 Angled and Diamondback 20-60X60 Angled.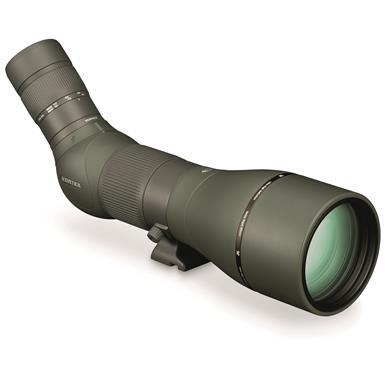 Razor® HD SPOTTING SCOPES
When looking for high performance in an ergonomically
pleasing design, you'll find no better option than the
Razor® HD. Built for all weather conditions, this spotter
offers eye-popping, high definition images across the
entire field of view. The sophisticated triple apochromatic
lens system delivers no color fringing, resolution degradation
or loss of color fidelity at extreme distance. If you are looking
for the best spotter money can buy, this is it.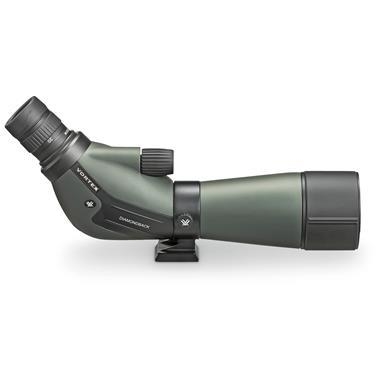 DIAMONDBACK® SPOTTING SCOPES
Born into the bloodline of our popular Diamondback® family, this
spotter delivers outstanding performance—a superb choice when
you need a heavyweight performer in a light, compact package.
Diamondback spotting scopes
come with a zoom eye-piece
and a custom view-through
case for optimal protection.
Monocular
SOLO® MONOCULAR
You can always have a quality optic close at hand
with the Solo® Monocular. This compact, easy-to-carry
monocular delivers quality viewing for outdoor
enthusiasts who wish to bring nature a bit closer.
And with the integral utility clip (36mm model only),
it attaches to flat edged surfaces for quick external
access. From birders to backpackers the Solo makes
a great addition to any gear list.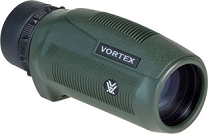 Accessories
Vortex Pro GT2 Tripod
Vortex and WBU Harness Straps
Vortex FogFree Cleaning Kit
Vortex Lens Pen
Designer Lens Cloths